Bring our experts to your organization

"Connect Collaborate Communicate Innovate"


We offer a range of consulting services--all designed to help your organization reach its potential. Whether you're looking for a small tweak or complete overhaul, we have you covered. Our services are available a la carte so you can get precisely what you need.
Whatever your situation and the challenges you face, we have solutions.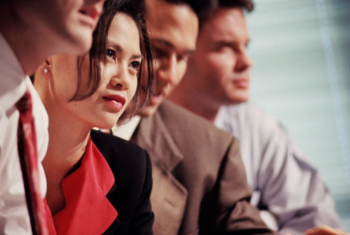 Click to Learn More about DevOps


Join the conversation at:
www.ServiceVirtualization.Com
Community for virtual software development








DevOps
Release Automation (RA)
Service Virtualization (SV)
Cloud C2S & ICITE Migration Strategies
Continuous Delivery & improvement

Cybersecurity
Certified Authorization Professional (CAP) (ISC)2

Risk Management Framework (RMF)

Categorization of Information

Systems

Selection of Security Controls

Security Control Implementation

Security Control Assessment

Information System Authorization

Monitoring of Security Controls

DoD 8570 compliant

DIACAP to RMF Transitions

DoD-CIO Governance

Components Level

Sub Component Level

4th Estate Agencies

ICD-503 (1253)
FISMA
NIST SP 800 Series (37, 53, 53a, etc)

FEDRAMP

milCLOUD

SIPRNET (TASKORDS, FRAGORDS, etc)

NIPRNET

(TASKORDS, FRAGORDS, etc)



JWICS

(TASKORDS, FRAGORDS, etc)




DECC's

Cybersecurity Service Provider (CSP) Mgmt

Repository's (eMASS, Archer, etc)

Training and Situational Awareness
Certified information Systems Professional (CISSP)

(ISC)2




Security and Risk Management

Security Engineering

Communications and Network Security

Identity and Access Management

Security Assessment and Testing

Security Operations

Software Development Security

Acquisition Cyber fusion Requirements

Operations Cyber fusion

Requirements

Cross Domain

Certification and Compliance

Supply Chain Risk Management (SCRM)
Intelligence Integration Consulting

Multi-INT Fusion Cell Development
Agile Development - Rapid Deploy
Analyst Technical Exchange Collaboration
Virtual Intelligence Problem Resolution App Development
Mobile Area of Interest (AOI) App Deployment
Real-Time - Decision Analysis Apps
Virtual Integration Development Teams
Integrated Analytic Environments
Operational Pilot Development & Deployment
Open Source Intelligence Strategies
Advanced Data Analytics Consulting

Business Intelligence
Data Management
Data Warehousing
Predictive Analytics
Analytical Reasoning
Data Visualization Consulting
Evaluating Operations
Modeling
Analyst/User Studies
Dataset Analysis
Real-Time Trial, Test, Deploy
Graphical Knowledge & Sensing
Systems Integration & Engineering
PMO Support

Enterprise Architecture Management
Supply Chain Risk Management (SCRM)

RFC
ECP
Statement of Work
Requirements Development
Design Reviews
Master/Integrated Schedules
Independent Verification and Validation (IV&V)

Technical Reviews
Site Acceptance Test (SAT)
Factory Acceptance test (FAT)
Pre-Ship Review (PSR)
Install, Check-out and Test (IC&T)
Test Plans
Reverse Verification Traceability Matrix (RVTM)

Operational Readiness Review (ORR)
Integration Tests (IT)
Discrepancy Report (DR) Tracking
Training
Demo
Transition and Deployment
Operations & Sustainment
Risk Management
Configuration Control Boards
Engineering Review Boards
CMMI Compliance

Cloud Migration and Architecture
DISA Secure Cloud Computing Architecture (SCCA)

DISA SCA PMO

Cybersecurity Service Providers (CSSP)

C5ISR

Trusted Cloud Credential Manager (TCCM)

Virtual Data Center Security Stack (VDSS)

Virtual Data Center Management Stack (VDMS)

Impact Level (IL2) (IL4) (IL5)

Cloud Service Provider (CSP)

Cloud Service Offerings (CSO) (off-premise)

DISA Provisional Authorization (PA) (IL2/IL4/IL5)

CSP - CSO On-Boarding

milCloud (on-premise)

NETCOM

DoD CIO RMF-TAG

AWS

Salesforce

Azure

Business Process Re-Engineering (BPR)

FedRAMP

3PAO
Healthcare Delivery Optimization
Clinical Information Systems

Implementation of Physician facing applications

Implementation of Nurse facing applicationss
Clinical Decision support and Physician Documentation
Medication Reconciliation Systems
Best Practices Clinical Workflow Process redesign
Workflow Optimization Lean Six Sigma Principles

Renewable Energy Technology Consulting
Renewable Energy Information Technology

Renewable Energy Grid Network Support
Green Energy Analytics Technology Transfer